Teresa Raymond
Veternarian Technician Teresa Raymond has been with Sky Lake Animal Hospital since March of 2003 and has been working professionally with animals for 37 years. She assists with surgery, running lab work and prepping patients for surgery. Her many years of experience in this field makes her an invaluable asset at the hospital. Teresa has a degree in Veterinary Technology.
"I love the interaction with animals on a daily basis and the sense of accomplishment and joy in knowing that you were instrumental in helping make an animal feel better," Teresa said about her work here at the clinic.
She shares her home with three cats, Bosco, Obie and Panda, and she enjoys gardening, pet sitting for other people and relaxing at home.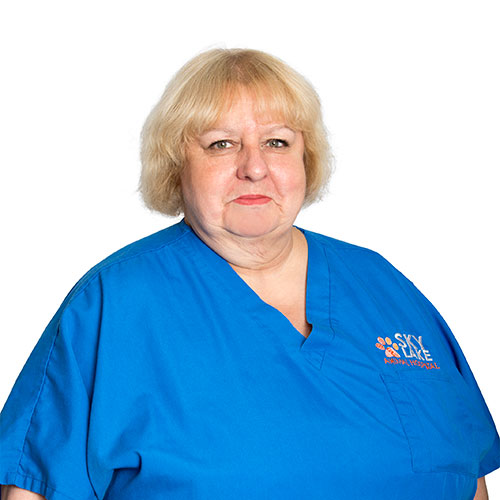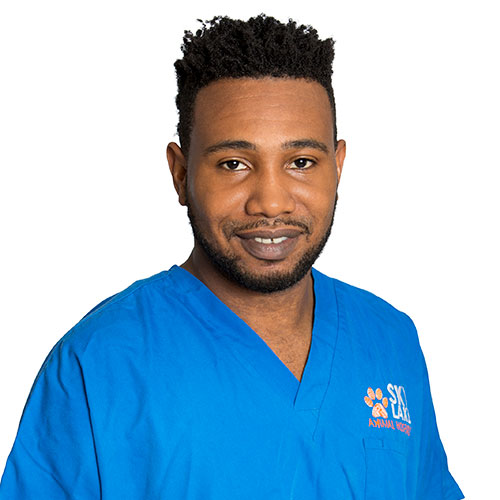 Haldene Palmer
Veterinary Technician Assistant Haldene Palmer has been with us since January of 2009. He assists in every way he can to help take care of our patients.
"I like working at Sky Lake because the atmosphere is great and also we have a very loving and caring staff," Haldene said.
He shares his home with a few avian pets. Haldene enjoys spending some of his free time playing ball, cooking, fishing, playing video games, and most of all spending time with his family.
Karolina
Our receptionist Karolina has been with us since April of 2012 and has been working professionally with animals since 2003. She's great at checking in our patients, setting up and confirming appointments and always greeting our clients and pets with a smile. Karolina has her Veternarian Assistant's Certificate and she is also fluent in Polish and Czech.
"Sky Lake is where I bring my dogs. I trust the staff here. Everyone here cares about the well-being of not only the patient but the client as well," Karolina said. "We have a great dynamic at the hospital."
She shares her home with four dogs, Bailey, Rosco, Max and Snoopy, one cat named Duchess, four cockatiels, two love birds and eight goldfish. She spends her free time with her daughter, as well as reading, baking, cooking and relaxing on the beach and flying kites on windy days.
---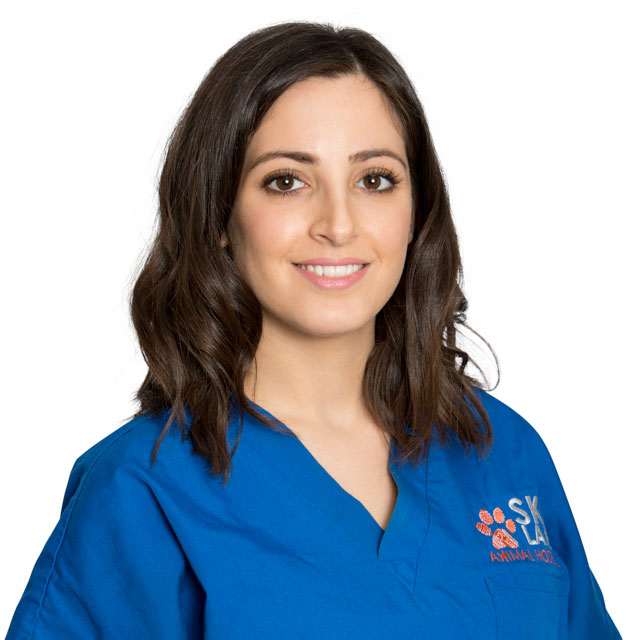 Bar Fisher
Reception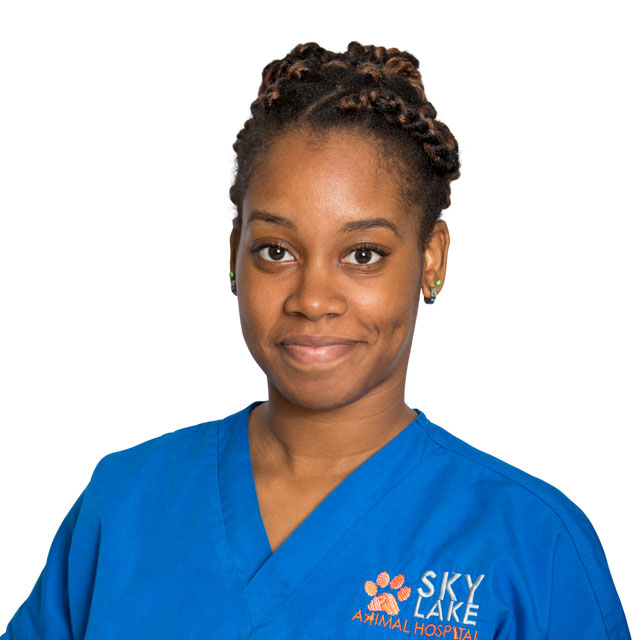 Akiba
Reception / Assistant