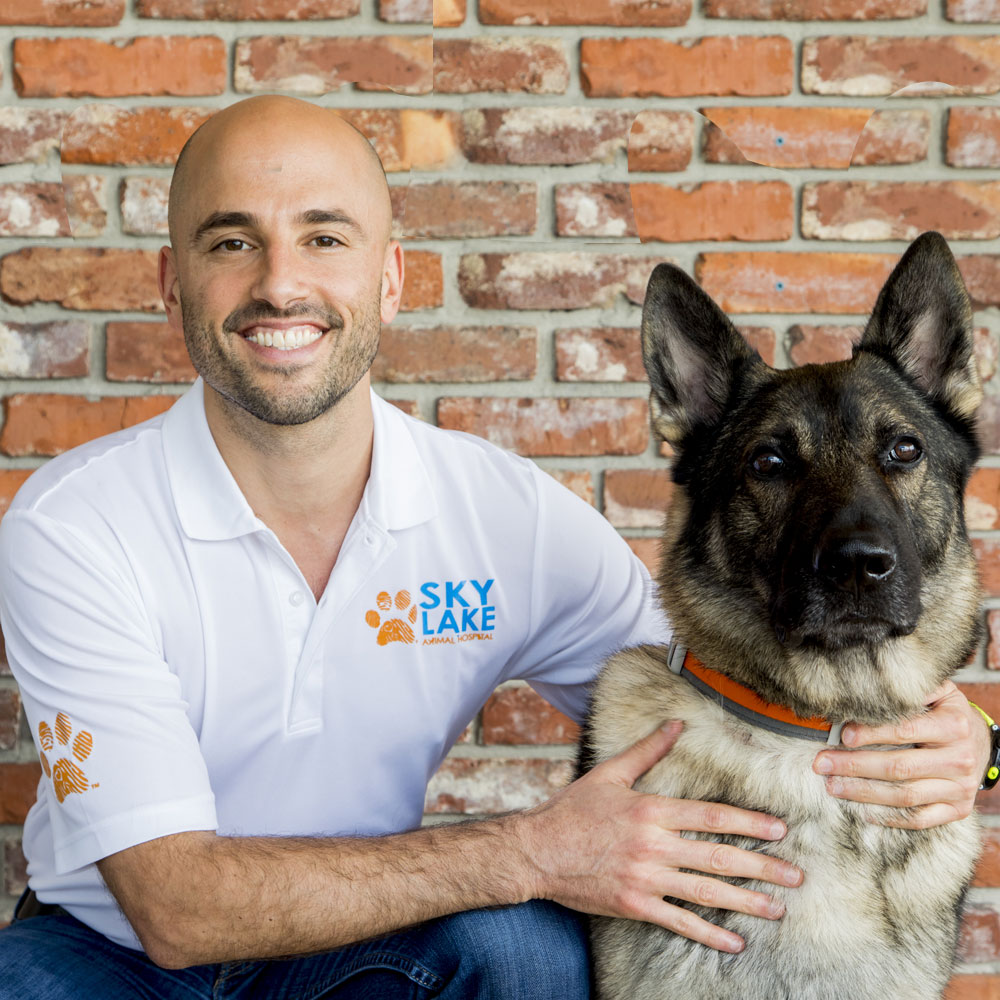 Matthew Cooper, DVM
Dr. Matthew Cooper has always been interested in animals.
"I was fascinated by lizards, snakes, turtles, dogs, cats, you name it. I always wanted to help them, learn more about their species and be involved with them. I was lucky enough to take a job at a local veterinarian's office cleaning cages and caring for animals each summer during my undergraduate years. After four years of working with the animals and staff, I knew this was my calling"
Originally from Long Island, NY, Dr. Cooper earned his undergraduate degree in Biology from Northeastern University in 2003, where he was also president of his fraternity, Sigma Alpha Mu.
After finishing his undergrad, he spent 3 years studying Veterinary Medicine at Ross University.
After Ross University, Dr. Cooper spent a year at Michigan State University doing clinical rotations, in which he received his Doctorate of Veterinary Medicine in 2007.
Always searching for more knowledge and experience, Dr. Cooper devoted himself to a year-long Small Animal Internship in Medicine, Surgery and Emergency Medicine at The Center for Specialized Veterinary Care in Long Island, NY.
When his internship was complete, Dr. Cooper then went to work at Bluepearl Veterinary Partners, one of the top specialty referral hospitals in NYC for 3.5 years, focusing on emergency medicine and critical care.
A member of the Veterinary Emergency and Critical Care Society and the American Veterinary Medical Association, Dr. Cooper has professional interests in internal medicine, surgery, emergency medicine and geriatric care.
Dr. Cooper finds great satisfaction volunteering at the local animal shelters. While living in Manhattan, Dr. Cooper would work at the local city shelter on his days off. Dr. Cooper also helps various rescue organizations such as Project Pet Inc, with the main goal of helping animals in need. "There is no better satisfaction than helping a homeless and helpless animal with no place to call home get back to health and find a loving home".