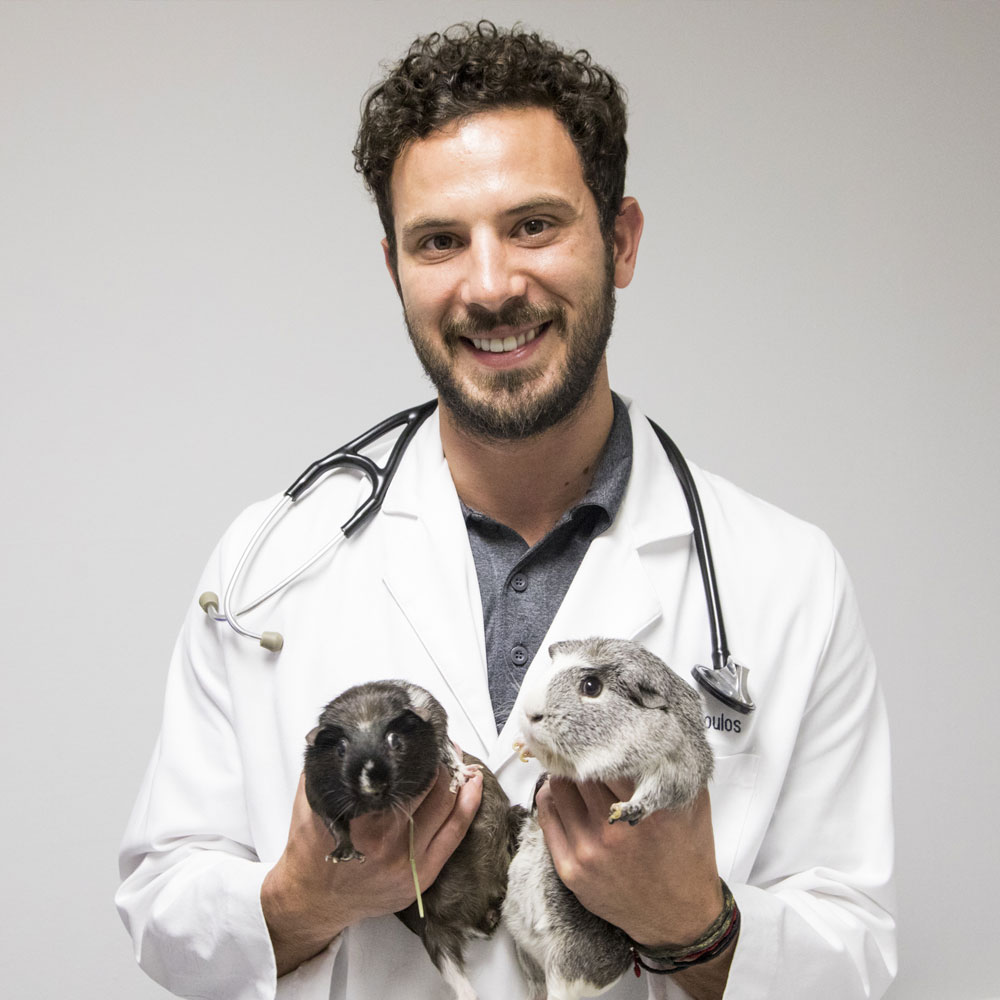 Zachary Gouzopoulos, DVM
Grewing up in Toronto, Canada, Dr. Zachary Gouzopoulos has been fortunate enough to live and travel around the world. His love for animals, nature, science and medicine has been a part of him for as long as he can remember.
"I was the child that was always asking about animals, going to the park to explore and bringing home spiders, snakes, tadpoles and any other living creature that would let me get my hands on it".
Dr. Gouzopoulos received his Bachelors of Science degree from Dalhousie University in Halifax, Canada in 2007. Upon completion he moved to Fes, Morocco to gain more experience in the veterinary field and quench his thirst for international travel and culture. After a year learning with the companion and working animals of Fes he accepted his invitation to attend Ross University School of Veterinary Medicine in St. Kitts. After studying for 3 years at Ross, Dr. Gouzopoulos attended Kansas State University for one year to complete his clinical requirements.
Dr. Gouzopoulos is a recent Florida resident who moved to Miami to beat the cold up north. In his free time he enjoys playing sports. He is an avid golfer and has even managed to join an ice hockey team in Florida to stay true to his Canadian roots. He also enjoys going to the gym, hiking, music concerts, travel, fishing and of course, quality beach time.
Dr. Gouzopoulos has a keen interest in small animal orthopedic and soft tissue surgery as well as ophthalmology and Cardiology.